Lonnie Rich, Artist on East Bay

"Listening to Wood and Stone"

From the Studio

    Lonnie has been very engaged in one of his favorite avenues of creativity-- bonsai trees. This spring he has created about 10-12 new ones and they are all coming along nicely.

    "Though the juniper is an easy tree to work with, I have branched out into other types of trees this year. There was a flower pot in the yard that had a sweet gum tree to sprout up inside of it last year," said Lonnie. "I left it inside the old pot over the winter and before it started to bud out this spring, I took it out of the pot and re-set it into a lovely bonsai pot. It seems to like it so far and I've already started shaping its limbs," Lonnie said smiling.

    "The azalea bush that I bonsaied last year really showed out this spring with some lovely blooms too," said Lonnie turning the pot in the sunlight. "My camelia bush that I bonsaied two years ago came out in full bloom very early in the spring when it was still pretty cold. It's always nice when the trees reward me with blossoms," Lonnie said cutting a low hanging branch from one of his trees.

    Three-dimensional design principles apply to bonsai trees just like they do when sculpting. Lonnie always enjoys using his life expriences to create beauty and to make people smile.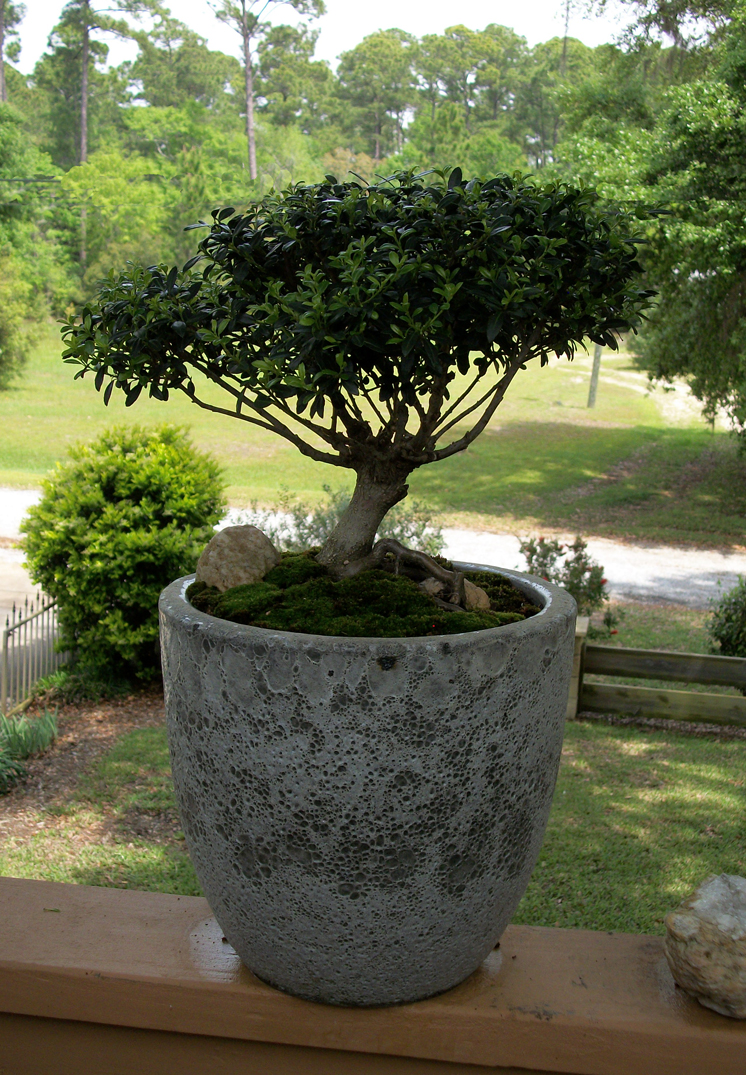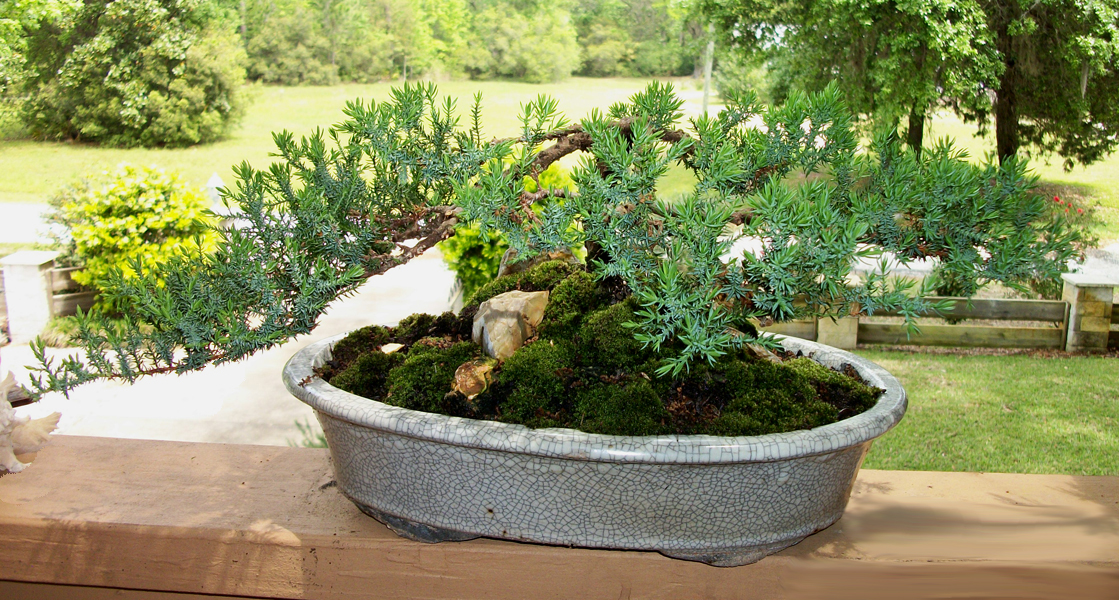 Juniper Tree

Seven years old

Japanese Holly

Five years old